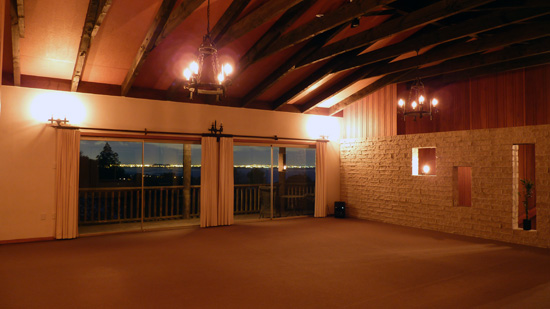 Laingholm Eleven is a home studio – the classes and events are held in a large living room of a residential home located in a tranquil forest setting of the Waitakere Ranges. In contrast to a public hall this creates a very informal, comfortable, warm and homely atmosphere that is conducive to meditation practice. The classes and events are shared with visitors for enjoyment and good company on a non-commercial basis.
Sharing living space with visitors is a big deal and comfort of the residents comes as a first priority. For this reason it is important that all visitors observe our house customs listed below. If you are uncomfortable with our house customs it may be best to look for another class that is held in a public venue.
Access:
• Laingholm Eleven is only open during scheduled events – no drop-ins or drive-bys at other times.
• Doors open 20 minutes before the session begins – push door to enter.
• The sessions start on time and latecomers are not admitted.
Allergies:
• People who use perfume or cologne regularly may not attend. Occasional users of perfume or cologne are asked not to use it on the same day and to wear fresh clothing.
• Do not use products containing fragrances (both natural or man-made) for three hours before coming, such as: deodorants, body sprays, aftershaves, skin creams, hair products, body washes and scented soaps.
- The facilitator has a fragrance allergy and these guidelines are a matter of necessity for his comfort.
Health:
• Do not come when you are sick to avoid passing it on.
• Regular smokers may not attend. Occasional smokers are asked not to smoke on the same day.
Custom:
• Always wear socks indoors, no bare feet.
• Cellphones must be powered off (not vibrate or silent mode) or switched to airplane mode before entering.
• If bringing food or drink: check that it contains no animal products.
Koha:
• There is no charge for attending events at Laingholm 11. Koha is optional and the suggested amounts are indicated on class and event pages. Koha is a Maori custom that represents a voluntary and unconditional gift that is appropriate and comfortable for the giver. You can put koha into the wooden box by the entrance.
The address is 11 Laingholm Drive, Laingholm, Auckland.
GPS will not work, use the directions below.
Directions from Titirangi (about 5 km):
From Titirangi roundabout with sculptures turn to Huia Road.
Once you get to the bottom of the hill, turn left and up into Laingholm Drive.
Stay on Laingholm Drive for 3km and look out for number 11 sign on the right.
Go up the shared driveway and follow the signage. Park in front of the house.
Walking or cycling: bring a torchlight and allow a few minutes for the upward driveway.